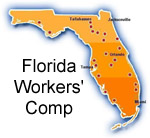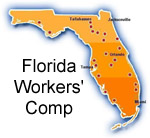 Florida is the birth place of PEOs, so there is rarely a problem finding a match for your specific needs here.
PEO Pros is an independent broker, not affiliated with any one PEO but has contracts and agreements with over 125 choices. Doesn't it make sense to let the Pros find the best match for you?
PEOs in Florida can provide the following services to name a few:
Payroll Service in Florida
Workers' Comp in Florida (or Florida Workers' Comp)
Assistance with Unemployment Insurance in Florida
Assistance with Health Insurance in Florida
We have PEO partners in the following locations:
Orlando, Tampa, Jacksonville, Miami, Ft. Lauderdale, Sarasota, Bradenton, Ft. Myers, Port Charlotte, Panama City, Ft. Walton Beach, Tallahassee, Pensacola, Destin, Orange County, Lake County, Osceola County, Seminole County, Volusia County, Brevard County, Okaloosa County, Santa Rosa County and Polk County; just to name a few.
Here is an article that explains a little more about PEO Services: Why Use a PEO?
If you would like to get some more information on a quote, please use the form below: