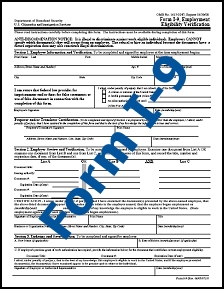 Why a Professional HR Partner?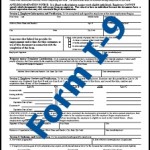 What can possibly go wrong with a small business?
Why would a small business need a professional HR partner?
Isn't that a waste of time and money?
No one wants to fine us do they?
Our lead agent, John Will Tenney, appears below in a candid video discussing this situation:
Business owners, if you've ever asked yourselves these or similar questions, consider the recent judgment handed down in Georgia where a business was fined 1.7 million dollars for I-9 violations. That's right, $1,700,000. If that's not a significant amount of money to you, there is no reason for you to keep reading.
What is an I-9 Form?
The Employment Eligibility Verification Form I-9 is a U.S. Citizenship and Immigration Services (USCIS) form. It is used by an employer to verify an employee's identity and to establish that the worker is eligible to accept employment in the United States. (*1)
The form requires documents that establish both identity and employment authorization. The USCIS defines these documents in three "columns" on the form: A, B and C.
Column A are documents that establish both, and if one of these can be documented, there is no need to go to the other two columns. Examples of a column A document are:
Passport
Permanent Resident Card
Alien Registration Receipt Card
Employment Authorization Card (*2)
Column B are documents that establish identity only and include:
Driver's license or identification (ID) card issued by a state or outlying possession of the United States, provided it contains a photograph or information such as name, date of birth, gender, height, eye color and address
ID card issued by federal, state or local government agencies or entities, provided it contains a photograph or information such as name, date of birth, gender, height, eye color and address
School ID card with a photograph
Voter's registration card
U.S.military card or draft record
Military dependent's ID card
U.S.Coast Guard Merchant Mariners Document (MMD) Card
Native American tribal document
Driver's license issued by a Canadian government authority
Acceptable Column B Documents for persons under age 18 who are unable to present a document listed above:
School record or report card
Clinic, doctor or hospital record
Day-care or nursery school record (*3)
If a Column B document is presented, a Column C document must also be provided to establish authorization to work in the USA.
Examples of Column C documents are:
U.S. Social Security account number card that is unrestricted. A card that includes any of the following restrictive wording is not an acceptable List C document:
NOT VALID FOR EMPLOYMENT
VALID FOR WORK ONLY WITH INS AUTHORIZATION
VALID FOR WORK ONLY WITH DHS AUTHORIZATION
Certification of Birth Abroad issued by the U.S. Department of State (Form FS-545)
Certification of Report of Birth issued by the U.S. Department of State (Form DS-1350)
Original or certified copy of a birth certificate issued by a state, county, municipal authority or outlying possession of the United States bearing an official seal
Native American tribal document
U.S. Citizen ID Card (Form I-197)
Identification Card for Use of Resident Citizen in the United States (Form I-179)
Employment authorization document issued by DHS. Some employment authorization documents issued by DHS include but are not limited to the Form I-94 issued to an asylee or work-authorized nonimmigrant (e.g., H-1B nonimmigrants) because of their immigration status, the unexpired Reentry Permit (Form I-327), the Certificate of U.S. Citizenship (Form N-560 or N-561), or the Certificate of Naturalization (Form N-550 or N-570). A form I-797 issued to a conditional resident may be an acceptable List C(8) document in combination with his or her expired Form I-551 ("green card"). For more information about DHS-issued documents please contact customer support. (*4)
How Can Your Business Avoid I-9 Problems?
Are your I-9s filled out properly? Could you handle a USCIC (formerly the INS) audit today?
If you've though about making this "Somebody Else's Problem" perhaps you should contact us and let us find a Professional HR Partner, a PEO, to take this problem away from you. Please use the form at the bottom of this screen to contact us.
References:
(*1) Wikipedia
(*2) USCIS Website List A Documents
(*3) USCIS Website
(*4) USCIS Website List C Documents