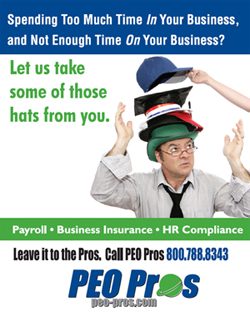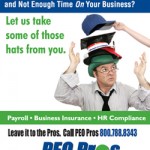 EPLI – What is it? It stands for Employment Practices Liability Insurance. Is it any surprise that EPLI solutions are in demand?
One of the greatest fears of an employer in "the land of lawyers" is an error in human resource compliance resulting in a legal claim. Having a professional at your side with the right insurance and procedures could be the difference between a painless event and a lot of unnecessary and stressful drama.
So what are the options available to an employer in today's confusing marketplace? Two options available are a direct policy or a PEO Solution
Direct EPLI Policy
PEO Pros has partnered with several carriers to provide direct policies to our clients, where it may apply. Some of our clients find tha a stand alone EPLI policy meets their needs perfectly.
PEO Solutions
– PEOs can help with HR compliance and EPLI
Employment Practices Liability Insurance (EPLI) is now a common service offered by PEOs. In many cases we have seen that our clients get EPLI at a considerable savings through a PEO.
EPLI can help cover the following potential liabilities:
Wrongful Terminations
Equal Employment Opportunity Commission (EEOC) Violations
Discrimination in the work place
Sexual Harassment
Other employment liability issues
Many clients are glad to have a PEO as a professional partner in this area. It's important to have an expert by your side when dealing with government forms and compliance.

"One of the most common requests we get from clients is for EPLI. Nobody wants to know they have a liability uncovered."
Tom Natoli, president of Integrity Employee Leasing
If EPLI is a concern for you and an EPLI solution may be needed, perhaps we can help you with a direct policy, or a PEO solution may be in order. Please call us at 800.788.8343 or use the contact form below to find out more information: