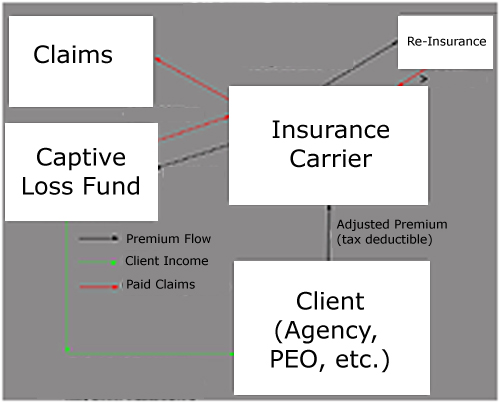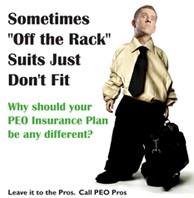 PEO Pros offers expert consulting and agency services in PEO Master Policies in Workers' Compensation Insurance.
We understand that PEO and staffing company owners can be frustrated with the completely different set of skills required to negotiate larger policies with national carriers. Our typical client is someone who realizes that it is better to be represented with an agency with custom solution expertise, rather than get stuck with an "off the shelf" program. In many cases it is a concerned business owner who wants to be represented when working with a carrier, to achieve a profitable result while managing risk.
PEO Pros works through multiple avenues to many carriers which can provide more custom choices to our clients.
In addition to being a licensed General Agency in several states, we also function as master policy insurance wholesalers.
Products we negotiate for PEOs, payroll and staffing companies include:
1: Various policies for Workers' Comp including:
Master Workers' Comp Policy
Multiple Coordinated Workers' Comp Policies
Multi-State Workers' Comp Policies
Client-based Workers' Comp Policy Programs
2: Guaranteed cost, high deductible, retroactive and captive management programs
3: Pay as you go workers' compensation programs
Should you find yourself in a situation where dealing directly with a carrier (or carriers) is not working to your satisfaction and profit, you may wish to explore the possibility of a client-agent relationship.
Have you heard these or something similar?
"We don't do start ups"
"We require a minimum book of business"
"Come back and see us when you have 3 or more years experience"
If any of this sounds familiar perhaps we can help. Call us at 800-788-8343 or use the form below to get in touch with us.