About Us
The Tenncom Group has been serving the business community since 1994. Two of the companies in the group are:


EmployerNomics: A brokerage dedicated to finding quality HR services for small to medium-sized employers by placing them with Payroll providers or Professional Employer Organizations (PEOs) in a co-employment situation.
PEO Pros / Tenncom Group Insurance: An insurance agency dedicated to supplying master policies and other custom insurance products to large companies, PEOs and Payroll Service providers, such as Workers' Compensation, General Liability, EPLI, Health Insurance and other property and casualty lines.
Mission Statement
Our mission statement is to join forces with strategic partners in related industries to help business owners take the fear out of business insurance selection.
Our "strategic staff" combines years of experience from insurance, payroll service, employee leasing and other related fields to support our goal to assist businesses.
The Team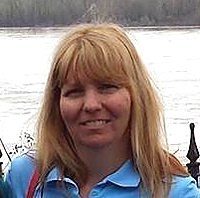 Kathleen Tenney has been president of EmployerNomics since 2004. Her specialty is customer service and Medical Records. Kathleen is a successful Medical Records technician (licensed MRT), with 6 years of experience at Hospitals and Hospice. She has many years of experience in the Workers' Comp and Employee Leasing fields. Kathleen is a director of The Tenncom Group.
Proud mother of two daughters, she is a member of several "women in business" associations. She also enjoys running with the Orlando Runners
and Riders. She recently completed a half marathon in Cocoa, FL.
Allan Jackson
is our sales manager. He is a strategic partner to have with his years of experience in owning, running, buying and selling businesses.
Allan has been working with us since 2008. You can contact him using the form below if you need help with payroll, PEO services, general HR questions and any inquiries about our company.
Allan resides in Oveido, FL and also manages business interests in the downtown Sanford area.
He is also an accomplished "brewmaster" in the Craft Beer industry.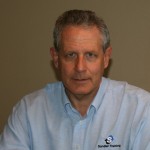 John William "Will" Tenney is the CEO of Tenncom Group Insurance.
He is a licensed insurance agent by the state of Florida, and several others. He also consults as an agent for Stonehenge Insurance Group, a member of the National Association of Professional Employer Organizations (NAPEO). He is a published author in the payroll sales field.
John Will's previous experience as a insurance auditor/trainer launched his career serving payroll providers for their Workers' Comp needs.
"John or Will?" His dad was John Richard Tenney and went by Jack. To avoid confusion, his family referred to John William as "Will." His Dad introduced him to the insurance industry, so if you know him as Will, you probably met him in that industry or through a family acquaintance.
Our team has helped several large companies and payroll providers increase their bottom line by enhancing their workers' comp programs.
Claudio Mayol joined the team in 2015. He is our IT director and Internet Marketing Guru.