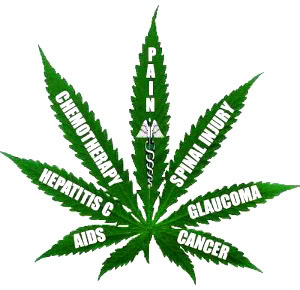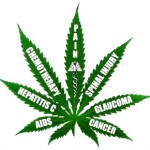 More and more states are legalizing prescription cannabis (for medical use.) This has got people to thinking about how this can affect workers' comp "Drug Free Workplace" programs.
Tuesday November 4th marks a landmark day in Florida as (by early polls) this amendment shows signs of passing by an overwhelming margin.
PEO Pros would like your input on the situation. Please use the contact form at the bottom of this post to give us your opinion, feedback, etc.
We found one very interesting article published by Mountain Land Rehabilitation, (excerpts shown below).
Can we continue to have a drug-free work place policy?
• Absolutely. In fact, some states specifically permit you to do so.
If an employee is using medical marijuana, is he/she responsible for notifying the employer he/she is using medical marijuana?
• No. (PEO Pros thinks that this will be changed in Florida, as use of medical marijuana will probably be proscribed in sensitive job capacities, such as driving, operating heavy machinery, or other critical positions.)
Does federal law trump state law?
• Yes, in most cases. However that is a continuing issue of debate.
Can we take adverse action against an employee who is legally using marijuana?
• Yes, with some state-specific exceptions.
How will this affect the Department of Transportation (DOT) Drug Testing program?
• It won't at all. The DOT has issued a statement noting that there will be no impact to federal programs.
What happens if an employee who has a prescription for medicinal marijuana has an accident at work?
• This will depend on the specific state, along with the details within your workplace policy. Marijuana cannot be prescribed (with very limited exceptions). The use of marijuana can only be recommended by doctors. You may also be able to deny Workers' Compensation benefits in states that allow you to do so.
Will Workers' Compensation insurance cover the injury or will that be an exclusion due to the employee being under the influence? If not covered, will the employee have a legal claim due to his usage being tied to a medical need?
• So far nothing has changed in the Workers' Compensation world with regards to marijuana use. Some states have specified that insurance does not have to cover medical marijuana.
Can any physician prescribe medical marijuana for any medical condition or are prescribers and conditions limited?
• Medical marijuana cannot be prescribed in any state (with one exception used in very limited instances). The use of marijuana can only be recommended in such states that allow for medicinal use. Each state law outlines who is able to make the recommendation and under what qualifying conditions.
We have staff in multiple states. What is the best way to standardize policies across the board?
• Due to the way state laws differ and are ever changing, you simply can't standardize a policy across the board.
What if an employee lives in a state where marijuana is legal, but works in a state where it is not?
• Typically employers have the right to include the screening for marijuana in their drug-free workplace policy, but this can vary by state law. In general, employers are not required to impose legal marijuana standards in states where the personal use of marijuana is illegal.
Will a candidate's state-issued marijuana drug card be proof enough that he can legally use the drug?
• This will depend on the criteria in each state. The recommendation card is only the result of the individual qualifying under state criteria.
How long does marijuana stay in your system?
• This will depend on many different factors, including but certainly not limited to: the frequency of use; potency of substance; method of ingestion; personal metabolism; and the method used for screening. The recent use of marijuana can be best detected via oral fluid (approximately 1-12 hour detection time window). Other screening methods include urine (approximately 2-30 day detection time window) and hair follicle (approximately 2-90 day detection time window).
How will legal marijuana use by employees impact our insurance rates?
• In most states, you cannot have insurance pay for marijuana. However, that doesn't address the other health-related impacts that may or may not affect health insurance rates
Please give us your comments below.