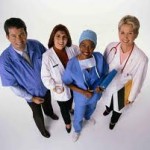 Group and Individual Health Insurance Plans are a big question on the mind of many employers today.
"Group? Or Individual? What's best with the new health laws?"
Many employers are asking themselves a number of questions:
"Is this new Affordable Care Act going to cost me a lot of money?"
It is important that you get the facts on how it will affect you. Smart employers are asking experts:
What options are available?
Is my business compliant with the new law?
Are my employees going to be covered?
Will I have to pay expensive fines?
Will a PEO save me money?
We have experts available to review your situation. Can we help in all cases? Probably not. Can we help you? Why not contact us and find out?
Sometimes it's possible to get a better health plan or group benefits through a PEO. Sometimes it's not. Would you like to be aware of the options available to you?
We have agents available that are reading through the 2000+ pages of the Affordable Care Act and they are well versed in the confusing world of health options.
Call us at 800-788-8343 or use the form below to contact us.