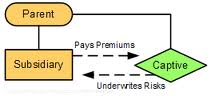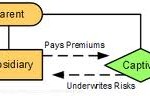 Captive Workers' Comp Insurance Companies are becoming a popular alternative method of insurance for insureds with large premiums.
If your company has a large annual workers' comp premium, say $500,000 or more, there is a possibility you are giving away a lot of that premium that could be retained. Captive insurance companies and captive loss funds are risk retention methods that are viable, profitable and legal.
Companies that should consider a captive of some sort include:
PEOs
Staffing companies
Large general agencies (agency captives)
Large companies
Large company groups
PEO Pros offers options in self-owned captives and captive management.
If you feel you may be missing out on a large source of residual income in this field, you may wish to contact us. If you would like to know more about captive workers' comp insurance companies, agency captives, or workers' comp captive management, call us at 800.788.8343 or use the contact form below.