About Us
The Tenncom Group has been serving the business community since 1994. Two of the companies in the group are:
PAY-surance HR / PEO Pros: A brokerage dedicated to finding quality HR services for small to medium-sized employers by placing them with Payroll providers or Professional Employer Organizations (PEOs) in a co-employment situation.
Tenncom Group Insurance: An insurance agency dedicated to supplying custom insurance products to large companies and Payroll Service providers, such as Workers' Compensation, General Liability, EPLI, Health Insurance and other property and casualty lines.
Mission Statement
Our mission statement is to join forces with strategic partners in related industries to help business owners take the fear out of business insurance selection.
Our "strategic staff" combines years of experience from insurance, payroll service, employee leasing and other related fields to support our goal to assist businesses.
The Team
Kathleen Tenney has been president of PAY-surance HR since 2004. Her specialty is customer service and Medical Records. Kathleen is a successful Medical Records technician (licensed MRT), with 6 years of experience at Hospitals and Hospice. She has many years of experience in the Workers' Comp and Employee Leasing fields. Kathleen is a director of The Tenncom Group.
Proud mother of two daughters, she is a member of several "women in business" associations. She also enjoys cycling with the Florida Freewheelers.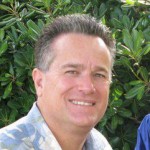 Frank Marinaccio joined the team in 2012. Frank brings many years of experience as a business owner, both in the retail sector and as a mortgage broker. Frank understands the need for a PEO to assist business owners in this time of complexity.
"You don't want to be on your own right now." Frank tells us, "All these tax increases are specifically aimed at the one sector of the economy that has a hard time fighting back, the small to medium sized business owner. It pays to have a professional partner in the Payroll, Insurance and HR fields."

Barry Bonham is an independent producer for the life insurance / financial security industry, but his target market of business owners makes him an excellent strategic partner.
Barry's years of experience in the hospitality field helps the team reach out to business owners in that area.
Barry has been a team member since July 2011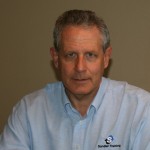 John William "Will" Tenney is the CEO of Tenncom Group Insurance.
He is a licensed insurance agent by the state of Florida, and several others. He also consults as an agent for Stonehenge Insurance Group, a member of the National Association of Professional Employer Organizations (NAPEO). He is a published author in the payroll sales field.
John Will's previous experience as a insurance auditor/trainer launched his career serving payroll providers for their Workers' Comp needs.
"John or Will?" His dad was John Richard Tenney and went by Jack. To avoid confusion, his family referred to John William as "Will." His Dad introduced him to the insurance industry, so if you know him as Will, you probably met him in that industry or through a family acquaintance.
Our team has helped several large companies and payroll providers increase their bottom line by enhancing their workers' comp programs.
above photos by Pot Shots Photo