General Liability Insurance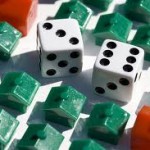 PEO Pros Offers Many Solutions for General Liability Insurance
Pay As You Go General Liability Insurance (PayGoGL)
Traditional General Liability Insurance (GL)
Business Owner Packages (BOPs)
We rely heavily on our alliance partners to provide our clients with GL or BOP solutions. We do not compete with our alliance partners in this area, as that is what they do best. We stick to what we do best.
In many cases however, a traditional GL policy or a BOP are not the proper solution for a small business. For years, the only option for some small business owners was to pay a large estimated policy premium for General Liability, and hope that the end of year audit would return some of that premium. It rarely happens.
With the PayGoGL program, there are no large deposits. Each premium payment is calculated using a payroll algorithm. As a result the business owner pays several small payments spread out over the policy year. In most cases, this will result in a lower premium overall.

"Pay As You Go has made it possible for our company to afford General Liability. We are saving thousands of dollars a year and are able to pay the premiums through each payroll. We encourage everyone to consider this cost-effective option."
James DeCocq, President
NJC Corporate Enterprises, Inc.
PEO Pros Agent John Will Tenney says this about Pay as you Go: "We've been working on this program since late 2007. It is finally in place and ready to go, although at this time it is restricted to General Contractors, Artisan Subcontractors, and the home service industry (i.e. landscaping, pool service, handyman service, repairs, pest control, etc.)"
This service is available to all of our PEO partner clients as well as the individual clients of those PEOs
You may use the quick contact form below to contact us.