Defined Benefit Health Plans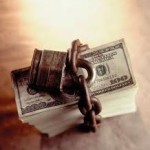 Under certain conditions, it may be advantageous to take a look at a "Defined Benefit Plan." These are not generally considered major medical insurance but they do have the advantage of easier underwriting guidelines, and in some cases are guaranteed issue.
We have some plans open to agents as well.
Do you have clients that have been declined for coverage on an individual plan? We may have the answer for getting them insured and you paid a commission..
These plans offer options and price points to meet most budgets. Most plans are insured by an AM Best A+ rated carrier. They often offer some of the highest commission levels even through renewal.
If you would like more in depth information and the plan details, please use the form below or call us at 800-788-8343.